A Cultural facility hosting a variety of social events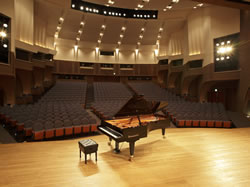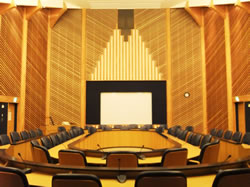 Wakasato Civic Cutural Hall, adjacent to Big Hat arena, was used as the main press center during the Nagano Winter Olympic Games.
The Hall (606 fixed seats) and Special Conference Room A(58 fixed seats) with interpreter's booths can be used for international conventions, various cultural events and recitals. The hall provides an intimate venue for various events. Events have included seminars, lectures, panel discussions, plays, dance performances, piano, violin,
koto, shamisen
and
shakuhachi
musical recitals, chorus, brass band performances and orchestral concerts.
A Bosendorfer piano (Imperial 290) and Kawai piano (RX-3) can be provided by the Hall.